S13 front LCA's are finally here and in. Seriously took me forever, I figured "Hey, I've done this before. I'll just use my bench vise instead of the C-style ball joint press that I used a ton during my build." Wrong. Then had to wait til the day to go rent one. Thanks JOE(do you read this?) for the arms again(and painting them this cool, interesting color, haha), guy is a saint. He even gave me my cool unequal length header for the ka when my s12 was still in pieces.
Looks like the the sway bar barely lines up, I may have to just get an s13 one somewhere. And I'll definitely need new tension rods, s12 ones aren't even close. It's about time for adjustable ones anyway.
Yuta's 14's amongst my 15's. We threw them all together for this photo thing that you'll see later. You can see my blast pipes in the corner too, since I'm still lazily and slowly building a new 2.5in CAspec exhaust. I've pretty much only made the new down pipe so far.
s13 next to s12 front lca, s13 is 10mm longer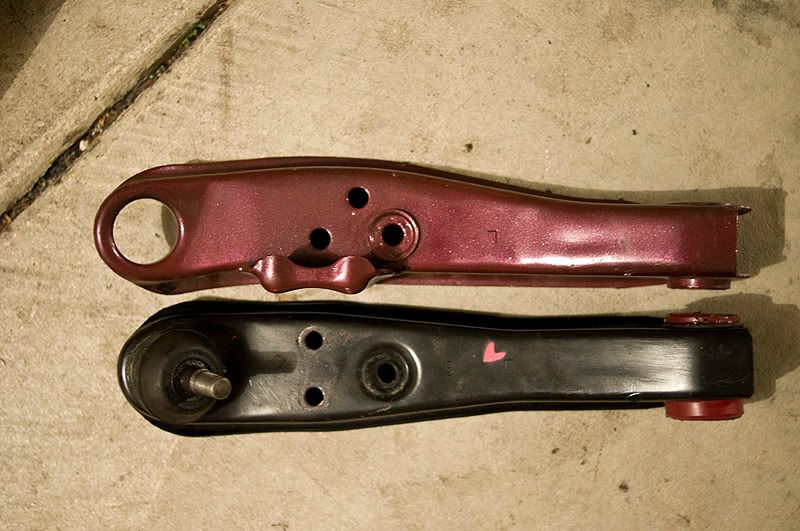 result