I'm particularly lazy when trying to jack up my car high enough to do any exhaust work. Took off the old 3in that Yuta put together for me awhile back so it's been open collector awhile. Here's the bottom of it, it's super oval!
This old leaky exhaust, even with the muffler and resonator was still way way way too loud. So in my quest to be less of a noisy asshole and get less attention on the street, I've decided to weld up a 2.5in exhaust myself with 2 magnaflow XL3 mufflers. Still undecided on whether or not I'm keeping the blast pipes.
Haven't done much yet, just put together the new downpipe. Took the old megan downpipe and cut off the flange and sectioned it to reduce it down to 2.5in. Progress is slow, I need to get a working pipe cutter.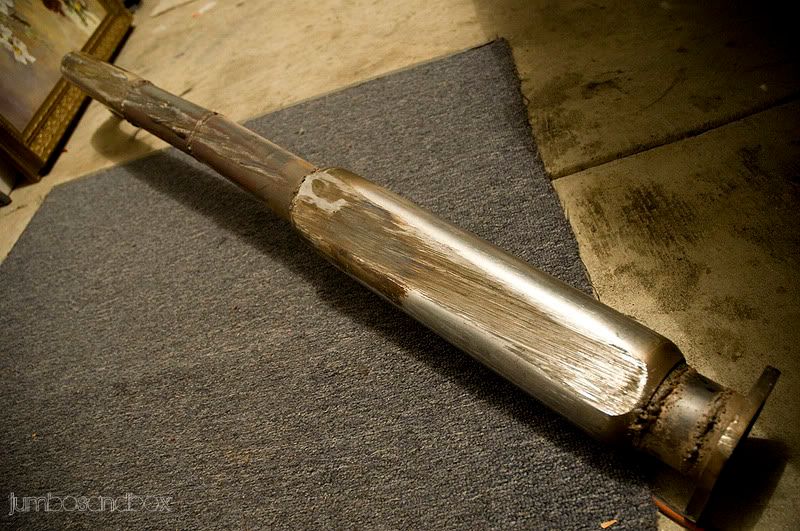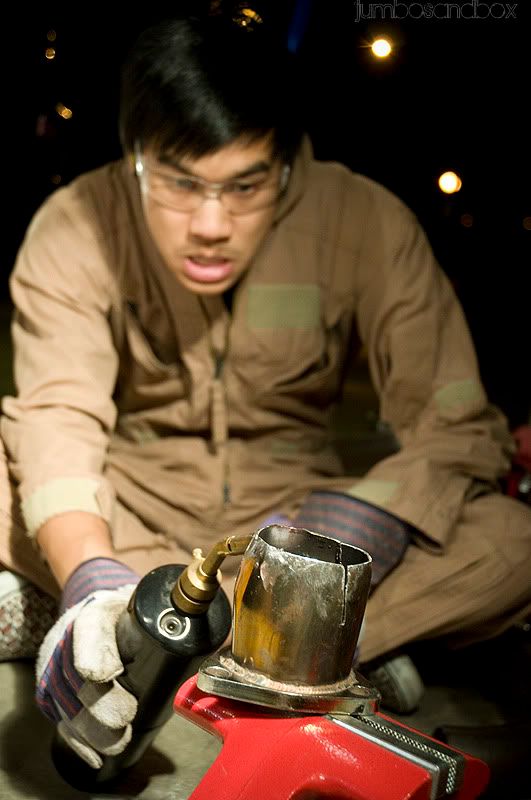 Downpipe, sits flush to the bottom of the firewall/chassis with about 5mm space. Welds look poopy but are super solid and the bottom of the downpipe has a few minor dents from beating the semi-not-really-working-dead pipe cutter with it, haha.